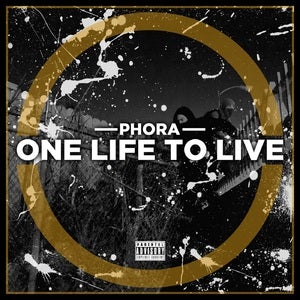 Los Angeles emcee Phora just released his second in-home recorded album,
"One Life to Live"
. The album is banging and is a must have for any boom-bap enthusiast.
"With the rough and gritty boom-bap sounds of the 90's to the jazzy trumpets over smooth rhodes to kicks and snares over piano samples, this album is most definitely a SURE SHOT to touch deep inside your inner emotions."
Peep the tracklisting, videos and album stream below, then head on over to
HotNewHipHop
and download the album for free. You can also cop the album on iTunes or buy the physical album straight from
Phora
if you want to show support. Don't sleep on this! This is some authentic hip-hop shit right here.
1) Summer Madness featuring XP (Produced by Apollo Brown) *
2) Hope (Produced by Anthro)
3) Pain (Produced by Eskupe)
4) No Matter What (Produced by Eskupe)
5) What It's Like (Produced by Esta)
6) 90's Baby featuring InDJnous (Produced by Kixnare) *
7) The Old Days (Produced by Boonie Mayfield)
8) Home (Produced by Victor MeiaDois)
9) Secrets (Produced by Quatro)
10) As The Wind Blows (Produced by Ackryte)
11) The Breeze (Produced by Eskupe)
12) Make Some Way featuring Gavlyn (Produced by Eskupe)
13) Mercy featuring Illwerd (Produced by Eskupe)
14) Sunshine State featuring Eskupe (Produced by IAMNOBODI) *
15) Nothing Like (Produced by Eskupe)
16) The White Owl (Produced by Eskupe)
17) Thankful (Produced by Eskupe)
* These tracks are only available on the free download version of the album. I believe both the iTunes and physical versions are 14 tracks only.